So much more to think about than just food...
How to Develop an Outstanding Restaurant Brand
Customers don't just head to a restaurant for food. They go for a great experience as well. Therefore, any restaurant needs to focus on offering this, particularly considering just how much competition they might be facing.
As part of this, restaurants need to work on strong branding and marketing. Notably, the food, ambience and quality of service. Often, the starting point of this is to brainstorm ideas and conduct research into the local customer base, helping to build a strong brand and exceptional results.
Brands need to be unique, which is usually why a customer would choose you over a competitor. Here is everything you need to know about restaurant branding and creating an exciting personality for your restaurant.
Here are our top branding tips to make your restaurant more successful!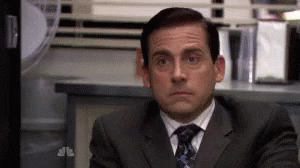 1. Understand your Customer Base and their Behaviours
As you start off with a restaurant, you'll need to think about the customers you'll serve and where you're based. This can be done through market research and data collection so that you can understand your customer better. You should also research competitors and discover how popular they are. While there are many factors you could investigate, things like their choices, social class and spending tend to be some of the most important. Do this, and you should attract the right customers.
2. Set Your Mission and Values
Well thought out missions and values are the foundation of a robust corporate identity and help establish this over different platforms and on a larger scale. They help not only to make a restaurant business sustainable but set a business in the right direction as well. Without setting the right mission or values, daily operations, and branding choices won't be as focused.
3. Begin Working on a Brand Identity
If you're stuck on how to do this, try and create a story about how you first started the restaurant or how the idea came to light. Or, try to think of an identity you could picture in the restaurant and how this could positively affect the customer experience. If you're stuck for ideas, see what your competitors are doing or determine what your customers want with market research.
4. Choose the Right Colour Scheme
Because different colours have different meanings, it's crucial to choose the right one when it comes down to your restaurant's branding. It's not just the interior you'll need to think about either. Consideration will need to be made for the outside, the menu, website and online ads. The theme you choose should reflect a great restaurant experience and, more importantly, make customers feel happy. If you decide to use dark colours, make sure they help create a positive and energetic atmosphere. Also, ensure chosen colours work well with existing design ideas and graphics.
5. Select the Right Typography
Fonts play as equal a role in developing persona as colour scheme, so choose well! No matter where you use text, keep it consistent and select something to convey your brand well, aligning with branding and design choices.
6. Create Your Visual Theme and Logo Design
A great logo is central to a strong brand. After all, a logo is often the primary way a customer associates with a brand. So, don't make yours an afterthought. Choose a professional designer who can take your design choices and create a logo with maximum impact.
7. Consider the Physical Elements of Your Restaurant
Remember that other things in your restaurant, like menus, brochures, and tableware, will contain your branding, so make sure they communicate your identity well. Ensure everything ties in properly, like colours, typography and graphics. Even the material and quality of cardstock are essential. Customers will judge everything in their quest for a great experience at the best possible price.
8. Think About a Website and Digital Marketing Strategies
Although we've discussed the importance of your restaurant's inside branding, equal importance should also be paid to your online presence. This includes your website, adverts and social media. Ensure that your branding works well across digital and physical channels.
9. Set a Design for the Inside and Outside Spaces
Remember that this needs to be consistent both internally and externally when considering branding because it helps set the right ambience and customer experience. You'll need to consider things like furniture, lighting, flooring and layout, as well as background music.
10. Don't Forget Food Packaging and Presentation
Dining out isn't merely about the food itself. It's about enjoying a great experience, and this is part of what customers are paying for. However, customers do tend to have certain expectations about the appearance and quality of the food. The same mantra should be adopted for takeaways in that the packaging used should be high quality and use elements of the brand identity.
11. Finally, Invest in a Great Staff Appearance
Just like the decor and food, staff also play a crucial role in service and customer experience, which is why it's vital to choose the right people and train them to your standards. After all, they are an extension of your brand. With this in mind, they should be of smart appearance, wear the right uniform and have the personality traits required. Ensure staff uniform features all essential aspects of branding.
Establishing a Strong Brand Identity is Crucial for Restaurant Success
Restaurants are no longer a purely weekend activity or seen as a luxury. People now frequent them daily, thanks to a change in lifestyles.
However, to bring customers through the doors, it's crucial to have the right brand identity in place. While requiring much effort and investment, it will help produce long term results.
Brand identity is everything the customer sees, so make sure everything is unified. Use the tips already mentioned to create a sustainable restaurant brand for years to come.
#creativeagency #designagency #creative #lovethatmedia #marketing #digitalmarketing #pr #blog #news #branding #logo #logodesign #brand #entreprener #brandingdesign #design #corporate #designagency #creativeagency #socialmediamarketing #socialmediacontent #content #emailmarketing #resturantbranding #restaurant #creation #brandcreation #newrestaurant